MKFM Review: Online yoga classes from Sweat Studios at The Hub Milton Keynes
As the nation started to emerge from lockdown, Sam was busy trying her hand at yoga for the first time. Let's see what she has to say...
Sun 23 May 2021 - posted by
theHub
Sweat Studios at The Hub Milton Keynes is a yoga studio with a difference. In normal times, they offer hot yoga sessions in a temperature and humidity-controlled studio that reaches anywhere between 28 degrees to 40 degrees.
This particular yoga style is not being offered at the minute due to COVID-19 restrictions, but they still have so much else to offer, including on-demand, live-streamed and now in-person yoga classes.
You see, one of my new year's resolutions was to slow down and be present more often - something that some may find easy, but I usually find incredibly difficult!
That is why I was incredibly excited when I was invited to do online yoga classes with Sweat Studios.
I've heard just how amazing yoga can be for the body and mind, and how it can help ease stress levels - something which we all could do with at the minute.
This was my first time trying yoga, so I was a little bit apprehensive about not having an instructor just in case I was doing anything wrong. But as soon as I logged on to Sweat Studio's website, I felt at ease.
Firstly, believe me when I say there are SO many classes to choose from. Whether you're a beginner like me, have done a few sessions here and there, or are a lifelong yogi, there is something for everybody.
The 'On-Demand' section has countless videos with different yoga instructors - some of these are live class recordings and others are recorded in advance.
I started off by trying some of the beginner's sessions, which slowly guide you through yoga breathing - or Pranayama - which is the foundation of the sessions. They also talk you through the different movements, and slowly progress through different sequences, holding different poses.
In the beginning, I had no clue what I was doing but the instructor explained everything in plenty of detail which made me relax and enjoy it.
Once I felt more comfortable, I tried some of the regular classes that Sweat Studios offer. The classes usually last between 45 minutes to an hour, but there are also shorter sessions that focus on specific things - like stretching, breathing and doing challenges.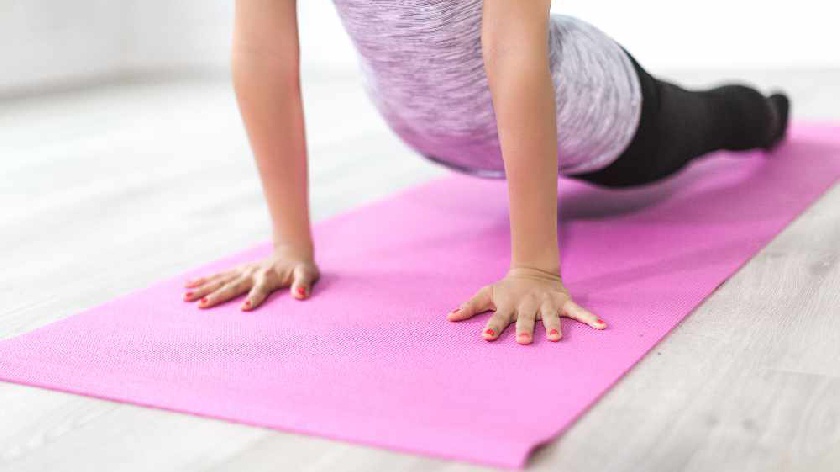 Sweat Studios does daily live classes that range from Flow, Pre-Natal, Mix, Classic and more. These classes are usually of an evening, but they also do them on weekend mornings.
Due to my schedule, I wasn't able to take part in a live class but I don't feel like I missed out at all. The live stream classes are uploaded to the On-Demand section so I was able to do some yoga whenever I could - I even woke up at 3 am one night and did a quick flow!
I stuck to the Classic classes, which start with yoga breathing and work through different poses and full body flows. Susie, Kirsty, Lucinda and the other instructors explained everything clearly and took their time. Being at home took a little bit of getting used to, but with my eyes closed and being relaxed, I could just imagine I was in the studio.
Some evenings I would take part in the stretch classes, which are suitable for everybody and are great for relaxing at the end of a long day.
Another online class that I tried to take part in was the Crow Challenge; the instructors filmed weekly videos to teach you how to do the Bakasana pose.
It is an arm balancing pose where you place your hands on the floor, shins on your upper arms, and try to lift your feet up. After many faceplants, I was getting closer and closer until an injury left me unable to complete it! If you're wondering, I injured my thumb in a completely separate incident by picking up a glass of water.... but I will continue trying once it has healed!
As you can tell, there are endless options for people that wish to learn (or practice) yoga from the comfort of their own home, while being guided by a qualified teacher.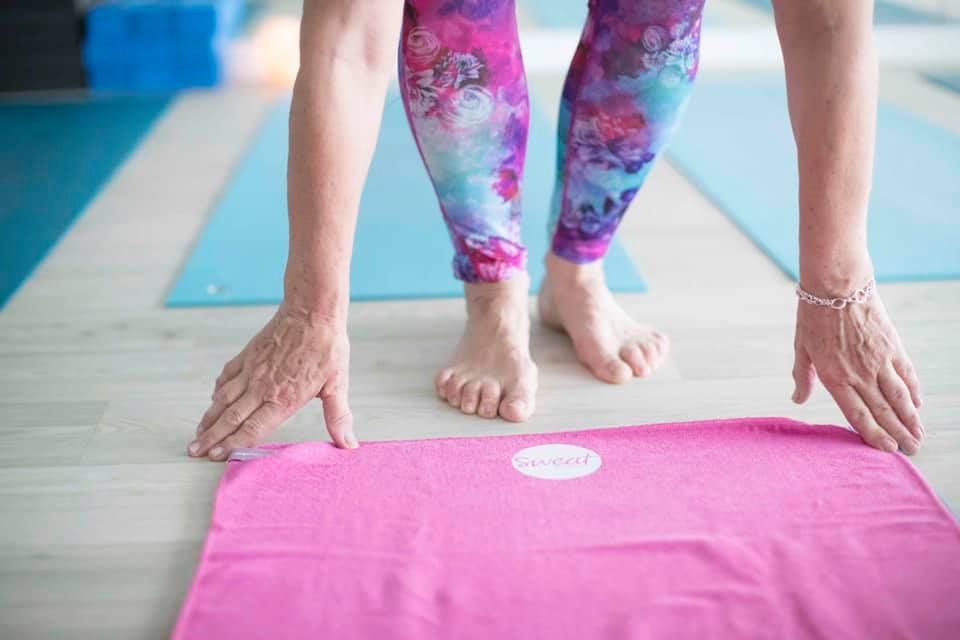 From doing yoga I feel far stronger, more relaxed, present, and noticeably have better posture than I did before - I can feel myself standing taller.
It's worth noting that absolutely anybody can do the online classes, so long as you have a laptop/computer and a good internet connection.
Or if you want to venture out of the house and into an actual studio, then Sweat Studios at The Hub started to offer in-person sessions on May 17th.
They hope that hot yoga will be back when lockdown restrictions fully ease on June 21st.
To find out more about Sweat Studios, please visit sweatstudios.co.uk. You can also find them on social media.